Slowly Roasted in Hot Pebbles!
To ensure the maximum original sweetness of the chestnuts, they are slowly roasted, manually peeled one by one, and flash-frozen for retort pouch packaging in Japan.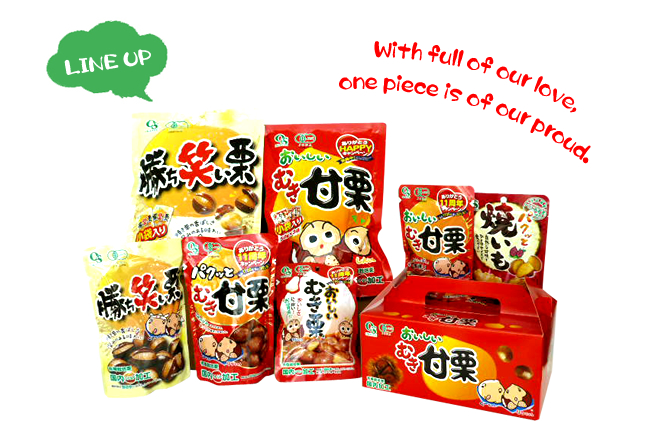 Muki Amaguri(Peeled chestnuts)
Cooked chestnuts are pre-peeled,and ready to serve.

Yakiguri(Roasted chestnuts)
Pre-cut into each shell, easy to peel

Yakiimo(Baked sweet potatoes)
Baked Japanese sweet potatoes, cut into bite-sized pieces It includes a large volume of polyphenol and dietary fiber which are good for health.